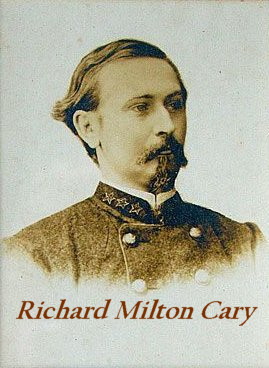 In Britain there are many Confederates buried here or mentioned on family memorials . These include Col. Richard Milton Cary of the well known Richmond family, married here in 1860 he returned to England with the intention of carrying on the war after Appamattox.He was Colonel of the 30th Va Inf. after impressing as a Captain in the 12th Va Infantry. Captain Stephen Winthrop is buried in Painswick , Gloucs he rode alongside Jeb Stuart.
Confederate guerilla Harry Dixon Jessop was born only a few yards from where my family live in Hull, Yorkshire. Hunted by the Federals at the War's end he was taken in and cared for by a black family called Harradine in Georgia when he became sick, one of the girls of the Harradine family later became the housekeeper for him and his wife in Middlesborough, a position she had for over 40 years. The housekeeper is buried WITH the family in Middlesborough, Yorkshire.
Henry Morton Stanley who later gained fame when he met Dr.Livingstone is also buried here , he served with the 6th Arkansas.
There are Confederates buried here from the South West tip of England to the Scots city of Aberdeen and from Liverpool on the West Coast to Scarborough and Hull on the East.
Many others are buried here , details of which can be found in my book CONFEDERATE GRAVESITES OF EUROPE